November 30 next week is "Giving Tuesday" and we will be taking this one day (our first fundraiser since April 2019!!) to share our stories and collect online donations to support Faith in Action for the coming year. Please look for our posts on Facebook, Instagram, and Twitter. We will be sharing brief stories based on the everyday reality of many people we serve to help illustrate the work we do. We think you will find these stories moving and rewarding. If you do not follow us on social media, I hope you take a moment to do so.
And we have exciting news!!  Our board has agreed to match what is raised on Giving Tuesday up to $5,600!!  Your donation between now and the end of the day on Tuesday will be doubled! Our goal is to raise at least $10,000 that day, but as you will see through our stories, the work continues. The funds we raise will directly help and support people in our community in real and incredibly meaningful ways. We value confidentiality, which is why you may not know all of the amazing things we do for people, but hopefully, we can give you a better glimpse into how your donations are put to work to shelter, warm, mend the broken hearts, and fill the grumbling tummies of people we serve.
Online and offline donation information is always available at the website: www.faithinaction1.org.
Winter Programs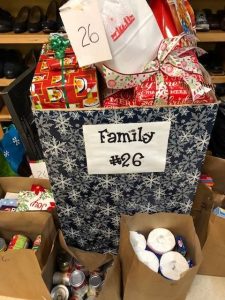 FIA staff and volunteers have prepared and distributed Thanksgiving meal supplies and we are finalizing the details of other holiday supports for people who have requested food, gifts, and other items during this festive season. Many thanks to the sponsors who support these programs!
In order to prepare for the busy upcoming weeks, as of today, we are not taking any more clothing or household donations until after the first of the year. The clothing room will continue to allow shoppers until the end of the day on December 8. You can still donate food and groceries until Dec 22, and clients can shop for weekly groceries through December 22 as well.
The building will be closed December 23-Jan 2 for our annual cleaning and reorganization.
Housing Update
Hilltop View Apts in Dexter will open in 2022. We will hire new staff for this building so we can better support the community. Once the space opens, staff and volunteers will move the Dexter food pantry to its forever location once and for all! We have already heard that the Lions of Dexter and St. Joseph  Parish plan to help purchase some new industrial fridges and freezers for the new space!
Other Ways to Help
Palmer Auto Service is again the collection site for Toys for Tots and Teens until noon Dec 14. Also, as you shop this season, remember to designate Faith in Action as a beneficiary through your Amazon Smile and Paypal accounts and you can donate while you do your regular shopping!
Thank you for your support in what has been another challenging year. Faith In Action is not so much an organization as it is the means for our community to take care of each other. I sincerely hope your holidays are as good as you have made them for others.
Stay well,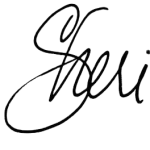 FIA Calendar
Nov 23-Jan 2: No Clothing or used Household Donations Accepted at this Time
Nov 30: Giving Tuesday. Watch for the stories on Social Media!
Dec 8: Last day for clothing shopping at FIA until Jan 3
Now-Dec 14: Toys for Tots and Teens, drop off at Palmer Auto Service
Dec 12-14: Drop off for Holiday sponsorships (check specific drop off location for exact day/time)
Dec 23-Jan 2: FIA closed to the public for annual cleaning and Holidays