Faith In Action is a community funded assistance and resource center with locations in Chelsea and Dexter, Michigan
IF YOU NEED HELP Call (734)475-3305 during business hours, or complete this online Covid-Related Assistance Form anytime.
Faith In Action, with the help of many businesses, community groups, and congregational supporters, has become the largest emergency service provider in western Washtenaw County. We are the grateful beneficiary of significant help from Chelsea United Way, Coordinated Funding of Washtenaw County, Food Gatherers and St. Joseph Mercy Chelsea.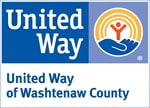 November 30 next week is "Giving Tuesday" and we will be taking this one day (our first fundraiser since April 2019!!) to share our stories and […]
Read More »
Hello and Happy Fall! The last several months have continued to be challenging. As we increased our efforts to reconnect with the greater community, we realize there were […]
Read More »