Providing essential support to alleviate the effects of hunger and poverty for those in the Dexter, Chelsea, and surrounding communities.
Faith in Action was founded in 1980 by Rev. Jerry Beaumont as an outreach program of St. Barnabas Episcopal Church in Chelsea, Michigan. Housed in our building on the grounds of St. Joseph Mercy Chelsea (formerly Chelsea Community Hospital) since 1989, our central services remain our emergency food pantry, free clothing room, financial help with utilities and lodging, counseling, a free health clinic, and holiday and back to school support.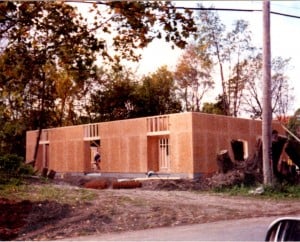 Faith in Action receives funding from an incredible number of individuals, area businesses, youth groups, many church congregations in the greater Chelsea and Dexter area, Food Gatherers, Washtenaw United Way, the Community Foundation of Southeast Michigan and many others. Food Gatherers is a primary source of our food through both food rescue, as well as low-cost items we can buy annually with "Carrot Credits", all of which is delivered to our pantries weekly.  We are also grateful to work with Dexter Family Services in serving people in the Dexter community. We are proud that nearly 70 volunteers and dozens of community groups provide the core of our service to help neighbors here in Chelsea, Dexter, and the surrounding areas.
Timothy Marsh
President
Tim Broyles
Vice President
Angie Finch
Treasurer
Joe Ziolkowski
Secretary
Eszter Cukor
Shawn Dettling
Kate Hoffman
Nik Lulgjuraj
Doug Marrin
Craig McCalla
Adam Schilt
Travis Otto
Donna Seeley