Happy February Everyone!
There are about 45 days until the official start of spring! Let's hope the weather agrees with the calendar!
After an overwhelming and humbling season of generosity from our communities, many stories stand out. One story is about the clever way the Dexter and Rotary Clubs worked together to help restock our pantry shelves after the holidays.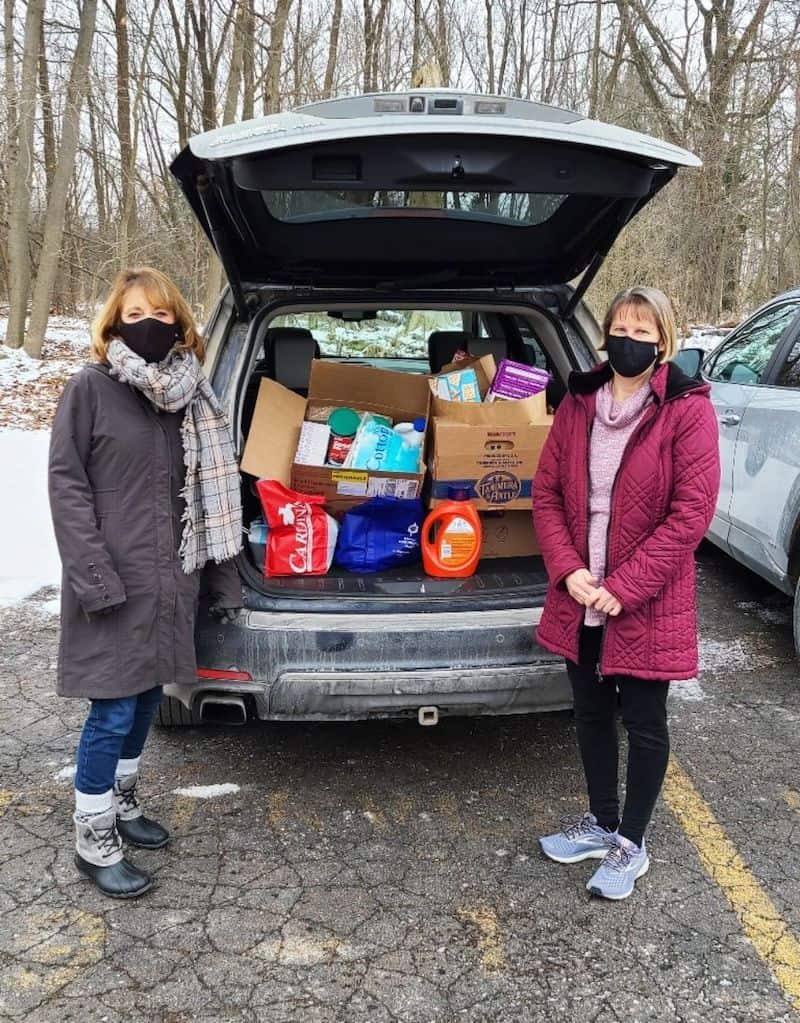 Dexter Rotary Member Francie Kivel was inspired by a FaceBook post idea about a reverse advent calendar to help collect food for a local pantry. The concept was simple: Each day in December leading up to Christmas, a food item is added to a box. Once filled, the box would be donated. "I immediately thought of Faith In Action when I saw the idea and contacted Sarah to see if something similar would be helpful to Faith In Action," said Francie.
Faith in Action Associate Director, Sarah Shugart, is also a Rotarian. Sarah agreed and added the idea that pantry needs rise after the holiday season."People think to donate at the holidays, but there is always a drop in donations post-holiday," said Sarah.
Francie reached out to Chelsea Rotary President Dick Dice, and the two clubs joined forces to help the local food pantry that serves both their communities. The Rotarians got busy with Sarah's direction as to specific pantry needs. Boxes were collected and delivered in mid-January, just as stock dwindled.
"Dick and I are hopeful that we can also structure a joint "Christmas in July" drive for FIA to address needs of the community not covered by other aid sources, such as cleaning and laundry supplies and personal hygiene supplies," said Francie. The Clubs are looking forward to teaming up again in the future.
In other news…
A big shout out and word of thanks to the Chelsea Area Fire Authority who collected a substantial load of supplies from the community and delivered everything to help get us restocked for the new year. (Here they are in a super-fast picture with the food just inside the delivery door!)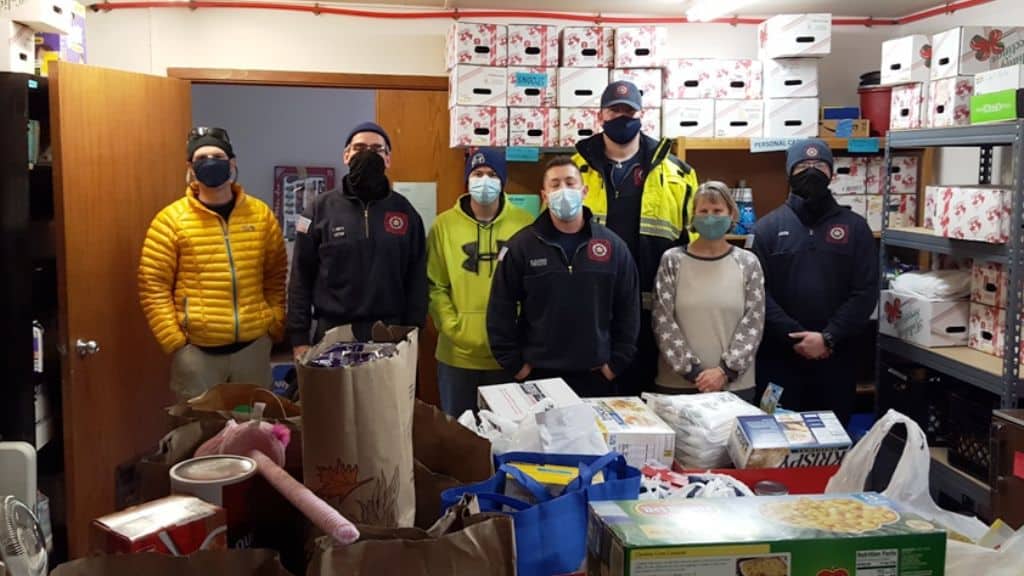 We are grateful that FIA staff were able to receive some of the earliest group b COVID-19 vaccines so that we can most safely work to serve the community. We continue to follow all CDC and state recommendations and provide curbside services as needed.
We are excited to see progress at the new Hilltop View Apartments in Dexter and we will keep you updated as we learn more about that effort.
Looking ahead, our primary need continues to be groceries to keep our pantry stocked. We also welcome your help in spreading the word about our available services. It may surprise you to learn that there are folks unfamiliar with Faith in Action. We want to make sure that everyone who needs help gets it.
Thank you for your gifts and donations thus far, and for the many kind notes of appreciation that are often sent along with them, We deeply appreciate your help and blessings that make our work possible, and your continued support and prayers in the future are always welcome.
Stay Well--