Seasons Greetings!
Perhaps this is called "the most wonderful time of the year" because it is the time between elevated thankfulness and giving. Both are good for the soul. When we give, we receive a profound affirmation of how important we are to other people. Reflecting on thankfulness reminds us how important others are to us. In these two ways, we experience the wonderful feeling of this season and our place within it.
Here at Faith in Action, we are overwhelmed with gratitude for our community and how people care for each other. This Thanksgiving, FIA provided food for 75 families during the days leading up to Thanksgiving, a 50% increase over past years. A big shout out to the Ann Arbor Eagles, who donated more than 30 turkeys. Eagles providing turkeys—there must be some humor in that, but I'll leave it to you to find. Thank you for all the individual turkeys, food, spice bags, etc. that people brought in as well.
---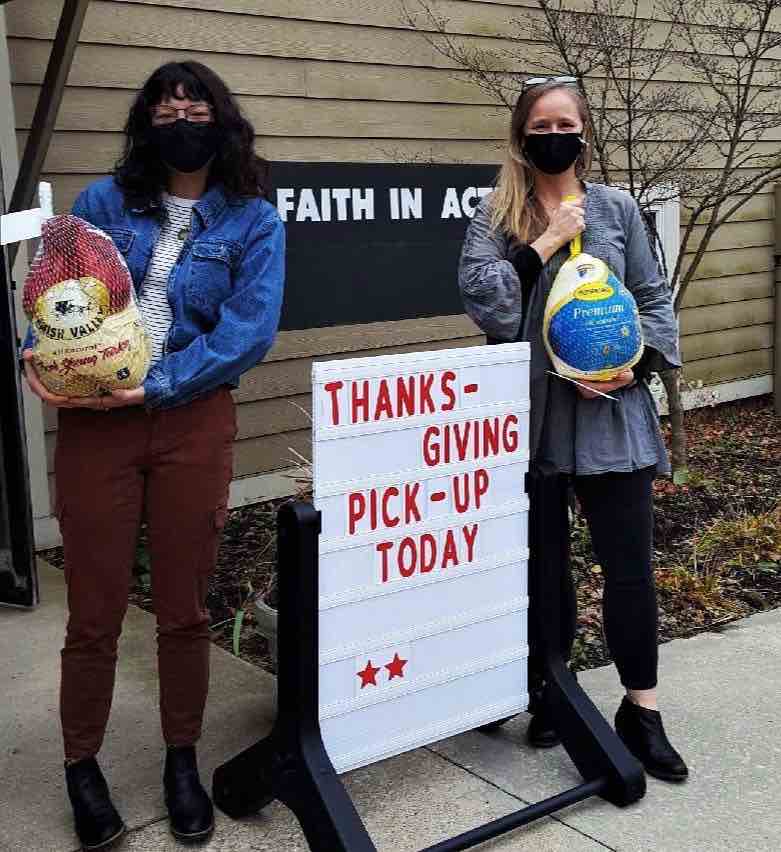 ---
This year has hit some families harder than others. In addition to food, we have been able to provide gas cards to those who need them. We are excited to have more than 100 families signed up for holiday gifts. Kid's winter coats will be available all winter. In Chelsea, Palmer Auto Service is a drop-off location for primarily gift cards and some toys for the local Toys for Tots and Teens collection, which has supplied area children with toys for many years. We encourage non-toy contributions for this since COVID-19 will impact how we distribute these toys this year through area social workers.
---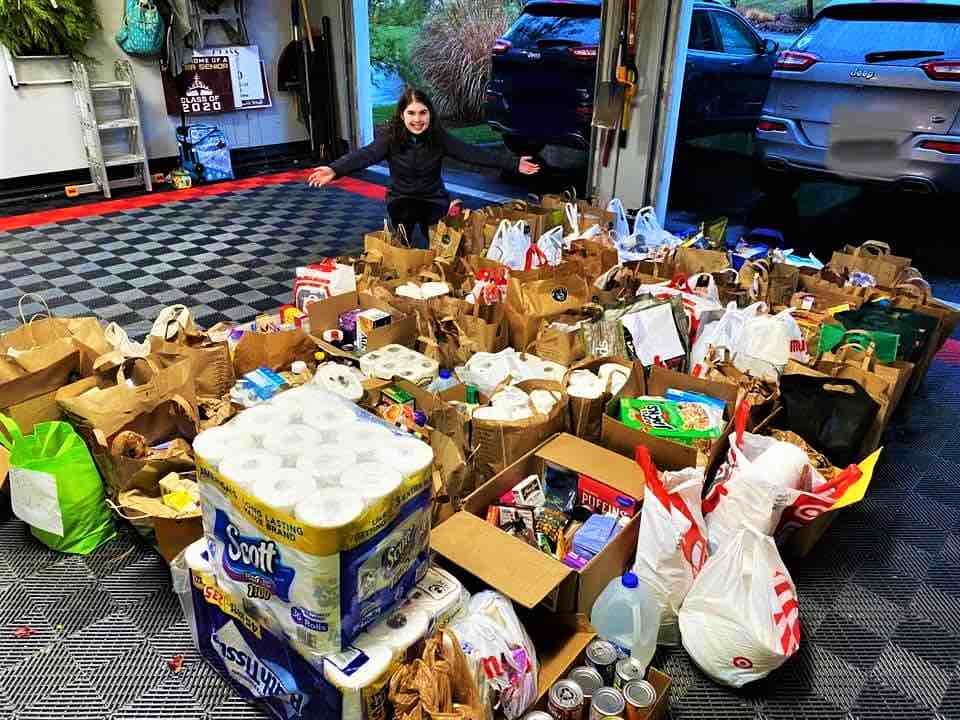 ---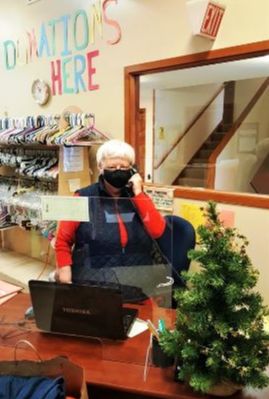 The clothing room is closed to free community shopping until sometime early in 2021. We also cannot accept clothing or medical donations until it reopens. This is done in response to the spiking COVID-19 numbers but also to create space for holiday distributions.
FIA will be closing down on December 18 at 4:00 pm for deep cleaning, repairs, floor maintenance, and a much-needed break, and will reopen on January 5. A food box distribution is scheduled for December 29 for families experiencing food stress over the holidays. The box will provide an assortment of staples available for curbside pick-up. Call ahead to order.
Pictured: Volunteer Extraordinaire - Janie Brooks
---
Finally, I cannot say enough about our volunteers. With restrictions, we can only have a reduced team present. They are working hard to keep up with demand and continuously adjust to frequent regulatory changes. As Sarah Shugart says, "They have been a rock in getting food out to the community."
May you, your families, and friends remain safe and have the best of holidays.